OLYMPIC® MAXIMUM® Solid Low VOC
Olympic Maximum solid wood stain adds rich opaque color while still allowing the texture of the wood to show. This 100% acrylic formulation provides durable, waterproofing protection for decks, fences, siding & more. And with Weather-Ready Application, stain even when the weather is less than ideal.
Wood Stain + Sealant protects and beautifies in one step
Weather-Ready wood stain application allows you to stain in temperatures down to 35°F, and is ready for rain in 12 hours
This durable Wood Stain + Sealant in One protects and beautifies in one step
Features advanced SunBlock UV defense, exclusive SCUFF GUARD technology and enhanced waterproofing protection
Mildew and mold-resistant wood stain coating protects the surface from moisture and water damage
10-year protection on decks and 25-year on fences and siding to give you peace of mind that your wood surface stays protected and beautiful after staining
For more information on how to use this solid wood stain check out this How To Stain A Deck guide.
Read more
Select a wood stain color above to buy online
Product Features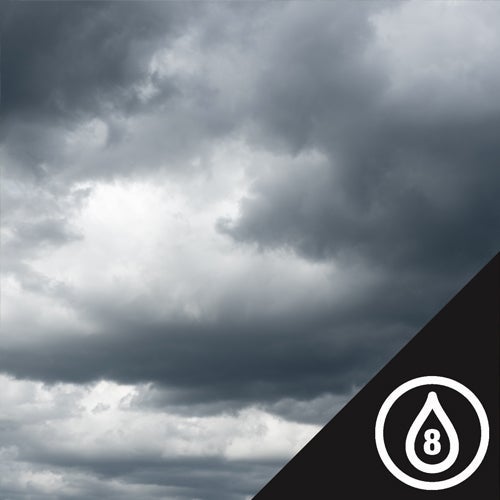 Rain-Ready in 8 Hours
Forecast for rain? No problem. Olympic® Maximum® needs only 8 hours to dry before it rains.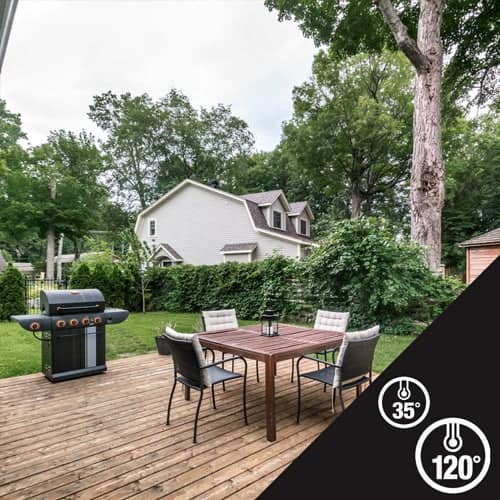 Apply down to 35°F and up to 120°F
Olympic® Maximum® can be applied in temperatures as low as 35°F to 120°F. Just mist the wood before applying in heat.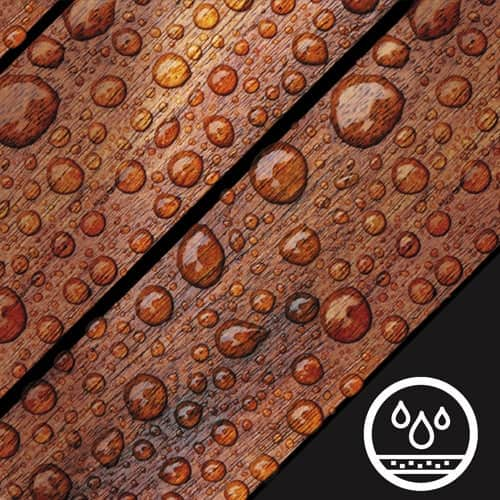 Apply on Damp Wood
Rain won't stop your project. Olympic® Maximum® Wood Stain can be applied to damp wood. Just make sure there are no puddles.
Wood Stain Transparency Guide