Oil Based Wood Finish
Olympic Wood Finish Penetrating Stain is an oil-based interior wood stain that penetrates evenly into the wood pores to enhance and highlight the wood grain. Ultra-fine pigments in this interior oil-based stain provide brilliant clarity and rich uniform color. This interior wood stain is perfect for soft, hard, new and stripped wood.
Advanced Oil Based Interior Wood Stain delivers brilliant color to your woodcare projects
Oil-based stain penetrates evenly into wood pores to enhance each wood species' unique grain and pattern
Ultra-fine pigments provide ultimate color delivery in this interior oil-based wood stain
Ultra-smooth application makes this oil-based stain ideal for staining bare and stripped interior wood
Available in 14 curated ready mix interior wood stain colors
This oil-based stain is tintable in 36 popular and trending interior wood stain colors
This interior oil-based wood stain is great for staining wood cabinets, furniture, doors, molding and hardwood floors
Protect your finished oil-based wood stain project with an appropriate Olympic clear coat wood stain
For more information on how to use this oil-based wood stain product check out our How To Stain guides.
Read more
Select a wood stain color above to buy online
Product Features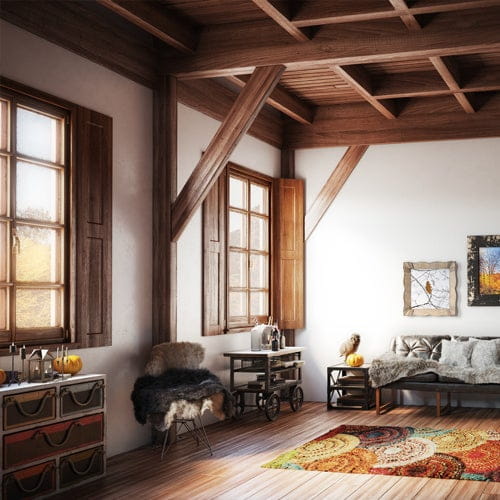 Beautify interior wood surfaces
Enhance the look of hardwood floors, wood trim, wood furniture and doors with interior wood stain or clear coats.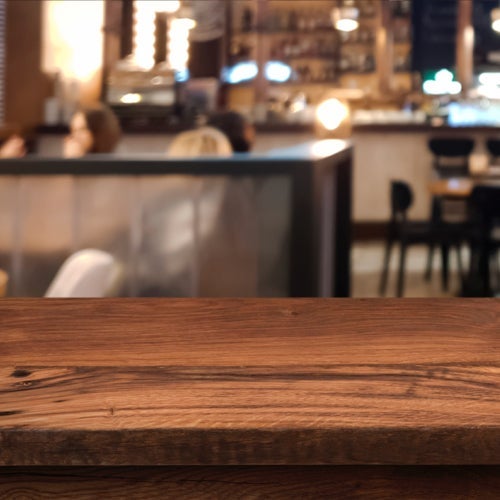 Deliver protection to wood furniture
Provide lasting protection to interior wood surfaces with a variety of polyurethanes, wood finishes and interior wood stains.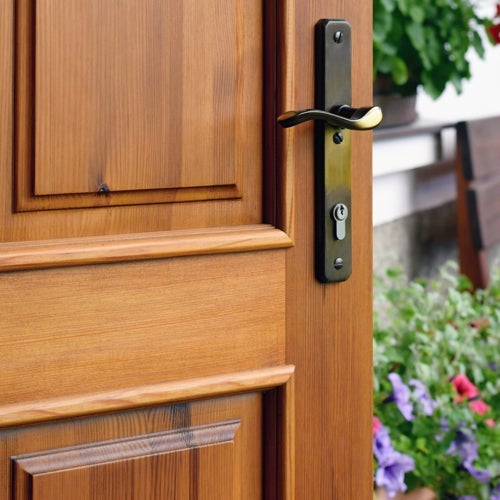 Add value to any space
Enhance bare or underprotected wood surfaces with curb appeal and lasting, memorable looks.
Coverage
Approximately 150 sq. feet per quart depending on application and wood porosity
Area Preparation
Surface must be clean and dry. Remove all dust, dirt, grease, oils, wax, and any other surface contaminants. Previous coatings must be completely removed. Prepare bare wood for staining by sanding in the direction of the grain with sandpaper until smooth. Use a tack cloth or vacuum cleaner to remove any dust prior to staining.
Application Details
Provide adequate ventilation. Different species of wood absorb stain differently. Test color on a hidden section or scrap wood before staining a large area to determine the best time interval between application and wiping. Stir well before and during use. DO NOT THIN. When using more than one container of the same color, intermix to ensure color uniformity. Apply a uniform coat with a high-quality, natural bristle brush or a soft, lint-free cloth. For increased depth of color, repeat stain application after 2 to 4 hours. Protect with the appropriate water-based or solvent-based, clear topcoat after stain has dried thoroughly, 8 hours minimum.
Drying Time
Dries to touch in 15 minutes and to handle in 30 minutes at 77°F. Requires 2 hours of dry time before adding another coat, 8 hours of dry time before adding a top coat.
Product Warning
Please refer to the product label, Technical Data Sheet (TDS) and Safety Data Sheet (SDS) for detailed safety and application instructions.
If you scrape, sand, or remove old paint, you may release lead dust or fumes. LEAD IS TOXIC. EXPOSURE TO LEAD DUST OR FUMES CAN CAUSE SERIOUS ILLNESS, SUCH AS BRAIN DAMAGE, ESPECIALLY IN CHILDREN. PREGNANT WOMEN SHOULD ALSO AVOID EXPOSURE. Wear a properly fitted NIOSH-approved respirator and prevent skin contact to control lead exposure. Clean up carefully with a HEPA vacuum and a wet mop. Before you start, find out how to protect yourself and your family by contacting the USEPA National Lead Information Hotline at 1-800-424-LEAD or log on to www.epa.gov/lead
| | | | | |
| --- | --- | --- | --- | --- |
| Code | Finish | Base | Sizes | Download |
| 41556A | Semi-Transparent | Stain - Custom Color | Quart/946 mL (04) | |
| 41570A | Semi-Transparent | Stain - Custom Color | Gallon/3.78 L (01), Quart/946 mL (04) | |
| 41571A | N/A | Stain - Custom Color | Gallon/3.78 L (01), Quart/946 mL (04) | |
| 41572A | N/A | Stain - Custom Color | Gallon/3.78 L (01), Quart/946 mL (04) | |
| 41573A | N/A | Stain - Custom Color | Quart/946 mL (04) | |
| 41574A | N/A | Stain - Custom Color | Gallon/3.78 L (01), Quart/946 mL (04) | |
| 41575A | N/A | Stain - Custom Color | Gallon/3.78 L (01), Quart/946 mL (04) | |
| 41600A | Toner/Transparent | Stain - Tint Base | Quart/946 mL (04) | |
| 43887A | Clear | Clear Finish | Gallon/3.78 L (01), Quart/946 mL (04) | |
| 43888A | Clear | Clear Finish | Quart/946 mL (04) | |
| 44500A | Semi-Transparent | Stain - Tint Base | Gallon/3.78 L (01), Quart/946 mL (04) | |
| 57460K | N/A | Stain - Tint Base | Gallon/3.78 L (01) | |
| 57461K | N/A | Stain - Custom Color | Gallon/3.78 L (01) | |
| 57462K | N/A | Stain - Custom Color | Gallon/3.78 L (01), 5 Gallons/18.9 L (05) | |
| 57463K | N/A | Stain - Custom Color | Gallon/3.78 L (01) | |
| 57464K | N/A | Stain - Custom Color | Gallon/3.78 L (01), 5 Gallons/18.9 L (05) | |
| 57465K | N/A | Stain - Custom Color | Gallon/3.78 L (01), 5 Gallons/18.9 L (05) | |
| 57466K | N/A | Stain - Custom Color | Gallon/3.78 L (01) | |
| 57467K | N/A | Stain - Custom Color | Gallon/3.78 L (01), 5 Gallons/18.9 L (05) | |
| 57468K | N/A | Stain - Custom Color | Gallon/3.78 L (01) | |
| 57469K | N/A | Stain - Custom Color | Gallon/3.78 L (01) | |
| 57470K | N/A | Stain - Custom Color | Gallon/3.78 L (01) | |
| 602228 | N/A | Stain - Tint Base | Gallon/3.78 L (01), Quart/946 mL (04) | |
| 626501 | N/A | Stain - Custom Color | Quart/946 mL (04) | |
| 626505 | N/A | Stain - Custom Color | Gallon/3.78 L (01), Quart/946 mL (04) | |
| 626508 | N/A | Stain - Custom Color | Gallon/3.78 L (01), Quart/946 mL (04) | |
| 626510 | N/A | Stain - Custom Color | Quart/946 mL (04) | |
| 626512 | N/A | Stain - Custom Color | Quart/946 mL (04) | |
| 626514 | N/A | Stain - Custom Color | Quart/946 mL (04) | |
| 626516 | N/A | Stain - Custom Color | Quart/946 mL (04) | |
| 626517 | N/A | Stain - Custom Color | Quart/946 mL (04) | |
| 626518 | N/A | Stain - Custom Color | Quart/946 mL (04) | |
| 626519 | N/A | Stain - Custom Color | Quart/946 mL (04) | |
| 626521 | N/A | Stain - Custom Color | Quart/946 mL (04) | |
| 626523 | N/A | Stain - Custom Color | Quart/946 mL (04) | |
| 626524 | N/A | Stain - Custom Color | Quart/946 mL (04) | |
| 626526 | N/A | Stain - Custom Color | Quart/946 mL (04) | |
| LV201230 | N/A | Stain - Custom Color | Gallon/3.78 L (01) | |